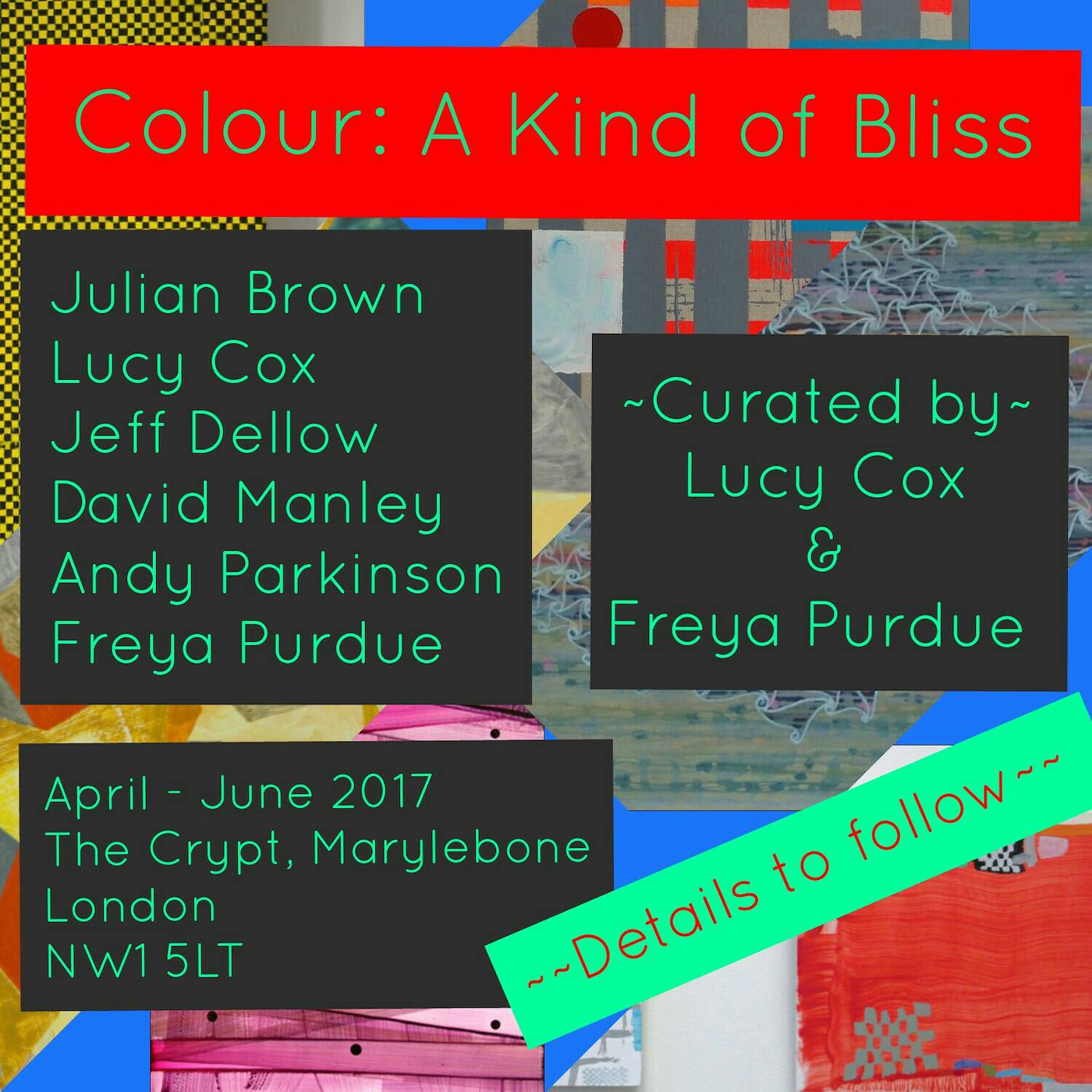 Forthcoming exhibition April – June 2017:
'Colour: A Kind of Bliss' curated by Lucy Cox and Freya Purdue.
The Crypt Marylebone (London) NW1 5LT.
Artists:
Julian Brown
Lucy Cox
Jeff Dellow
David Manley
Andy Parkinson
Freya Purdue
~ Further details coming soon ~
"Painters in A Kind of Bliss use colour in formal, mysterious, atmospheric and poetic ways, fascinated by colour combinations and the possibilities of optical emotion offered to us both in nature and light. Through the use of paint and its sensitive potentialities, abstract virtual and physical spaces combine in formal and symbolic elements, juxtaposed and tantalising to the retina. Colours slip between concerns and subjects, every experience is euphoric whether fleeting or scrutinised, a never-ending kaleidoscope for both the painter and the viewer." – Lucy Cox and Freya Purdue (2016.)
Many thanks to Simon Burton, Wendy Saunders and The Advisory Board for excepting the proposal and St Marylebone Parish Church for supporting Contemporary British Painting.