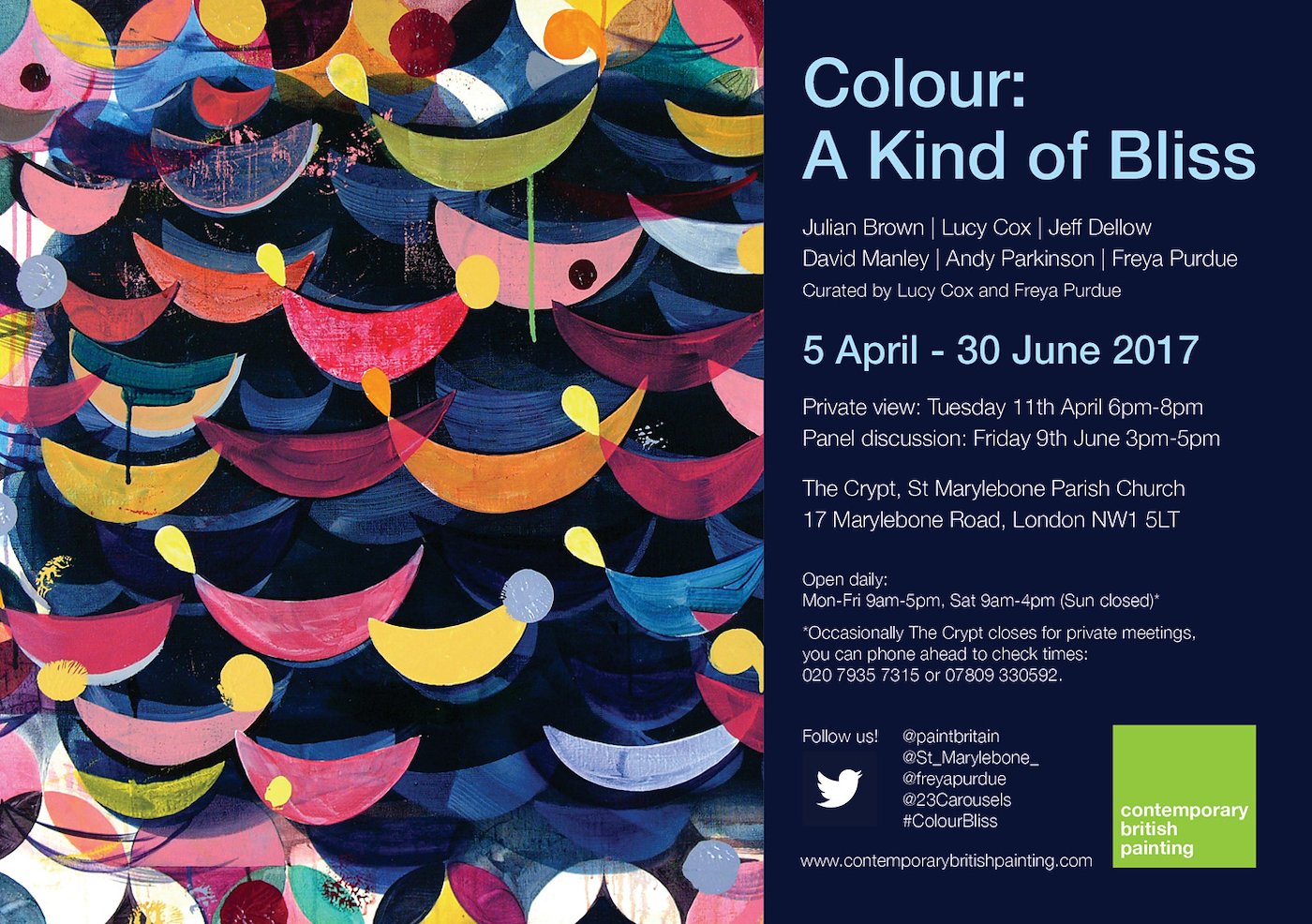 Colour: A Kind of Bliss exhibition catalogue now available. For purchasing enquires, please contact me.
Read in full here: https://issuu.com/lucypaints/docs/colour_bliss_a5_catalogue-single-pa
Catalogue designed by Natalie Dowse.
Introductory text written by Lucy Cox and Freya Purdue:
"Colour is a kind of bliss . . . like a closing eyelid . . . a tiny fainting spell."
– Roland Barthes
Colour: A Kind of Bliss brings together six British painters concerned with different approaches to the use of intense energy and luminous qualities of colour. Through varying densities of paint and chroma, saturation and de-saturation, their paintings realise direct emotive forms resulting in both subtly and vibrancy. Painting for these artists working in the field of abstraction/non-figuration is a synthesis of ideas, drawing and colour.
In the vast expanding digital world, we have become entranced by momentary glimpses of virtual light and colour, unable to arrest or capture fast moving, subliminal and evanescent experiences. This relationship has become a new condition for the human spirit, perhaps a kind of bliss in its own right, somewhat disconnected from nature. The screen distraction separates us from the power of colour in the natural world and our instinctive awareness and sensibilities of perception; encountering fleeting images of light is not the same as experiencing the contemplation of colour in the physical world. This polarity is conveyed in a number of ways.
Some artists express the meeting and departure between virtual and physical spaces, and the playful possibilities of optical illusion; others retreat into memories, music or philosophical and mystical thought, occasionally slipping back into physicality and the processes of seeing and understanding. All of these concerns embody colour as a kind of bliss, a never-ending kaleidoscope for both the painter and the viewer.